"Coming together is the beginning. Keeping together is progress. Working together is success." This is how automotive pioneer Henry Ford described the way to fruitful partnerships. Yet, how do we actually achieve this in everyday business or private life? We asked social psychologist Professor Dr Gerald Echterhoff of the Department of Psychology at Westfälische Wilhelms-Universität Münster.
Professor Echterhoff, humans do not like to be completely on their own. They seek closeness to other people and like to develop themselves within a community such as their families, circle of friends and colleagues or in clubs and organisations. Where does this need for partnership come from?
Partnership is a universal primal need of humankind. Compared to other mammals, humans are born in an extremely premature state and as such not capable of survival if left to fend for themselves. Throughout the first phase of our life, our existence depends on a close relationship with the mother or parents for protection and sustenance. This kind of 'social womb' is elementary for the ontogenetic development of humankind and increases its reproductive success with partnership being based on care, trust and affection.
One would think this to provide the necessary framework for an extremely harmonious and peaceful coexistence of humans. So, what is going wrong in reality?
Social relationships are not only built on harmony. From the evolutionary point of view, mutual differentiation, aggression and competition are also important factors. The culturally inherent ability of humans to collaborate and to cooperate ensures that such 'maverick behaviour' does not become self-destructive in the end. In social psychology, we use the term 'shared reality', which makes it possible to engage in cooperative activities with others based on shared goals and common intentions.
What ingredients are necessary to achieve 'the right chemistry'?
It is difficult to answer this conclusively. After all, the starting ingredients for a good and lasting partnership can differ greatly. Research has shown that the saying 'Birds of a feather flock together' hits the mark better than 'Opposites attract'. In most cases, the triad is based on the three factors: similarity, contact and familiarity that form a kind of control loop. In most cases, humans prefer what is familiar to them and safe to what is unknown and dangerous. Moreover, they balance the costs and benefits. Nobody wants to feel exploited in an unbalanced relationship likely to increase dissatisfaction very quickly.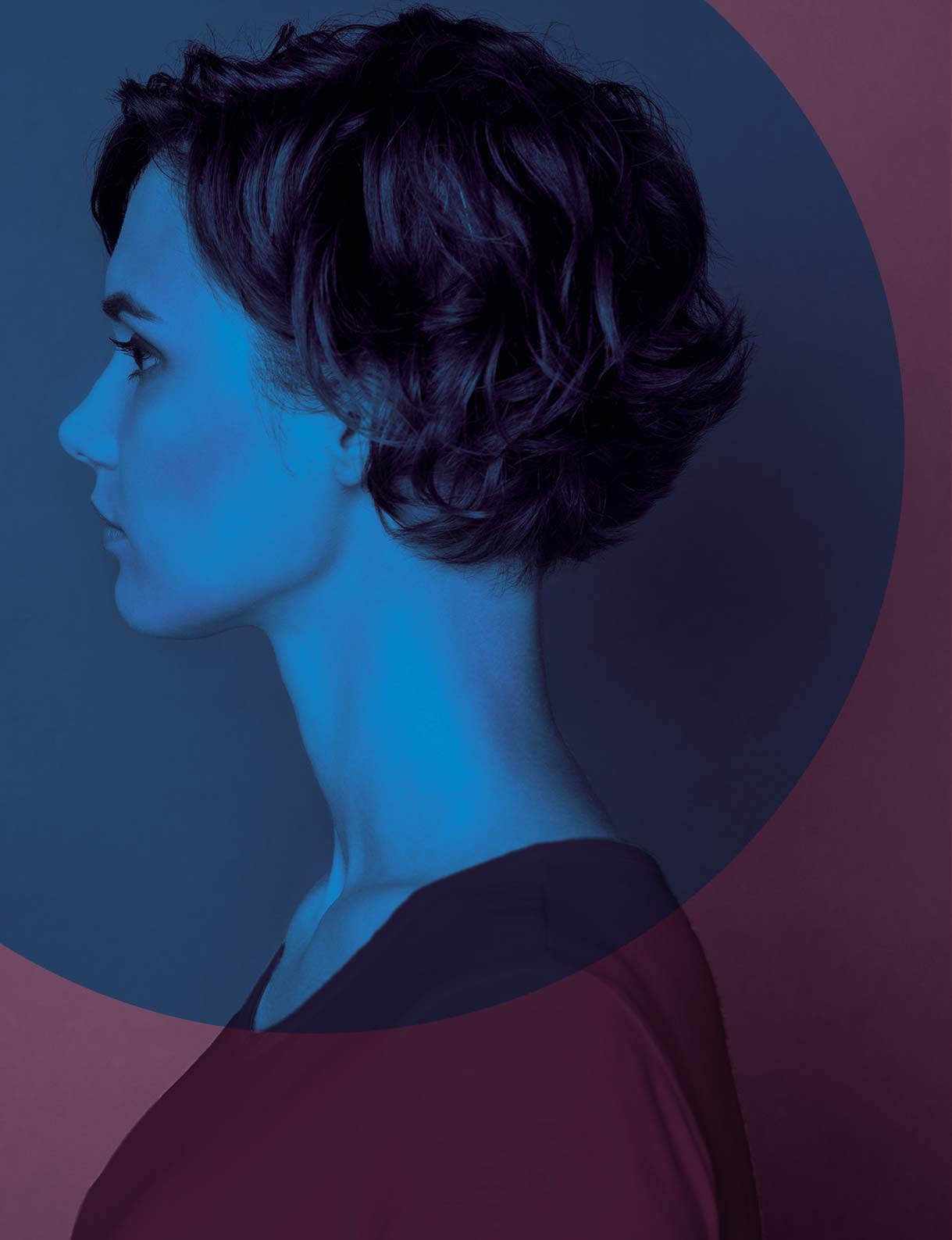 "Coming together is the beginning.
Keeping together is progress. Working together is success."
How can a personal, private partnership relation be compared to a professional partnership, e.g. with colleagues or customers?
In many aspects, there is no difference between the basic principles and mechanisms of a cooperative partnership in private and professional life. Apart from theories of exchange, the focus is on the question of the divergence or convergence of interests. The greater the similarity between partners, the closer the relationship they can form. Questions about possible alternatives are raised. Are there others who may be able to offer me more? For example, more appreciation from superiors or colleagues. Or are there other suppliers who are able to offer me a more cost-effective product or better customer care? The willingness to switch suppliers depends on how much the individual has already invested in a relationship. If the switching costs are high, both partners' tendency to maintain the partnership increases.
So does partnership primarily follow a sober rationality?
The give-and-take plays an important role in a balanced partnership, but it is not the only factor. When both parties emphasise the communal aspects, they stop offsetting at some point in favour of a long-term perspective. The individuals no longer keep a tally of what one is doing for the other. What prevails is the reassuring feeling to be of value to your counterpart. This development can be envisaged as two circles: the 'self' and the 'others' – the more the two circles overlap, or even perhaps perfectly match, the more successful, intensive and enduring the partnership will be. Then, the partners no longer have a distanced perspective towards one another but form a merged identity. However, not everybody is interested in this kind of partnership in the same way. Individualists like to go their own, nonconformist way and keep their distance to collectivist interaction.
How do the different expectations regarding the cooperation articulate?
As an ultra-social species, humans have antennae for social relationships. From a young age, we gain experience with this. When a child wants a piece of chocolate, it will learn quickly that articulating this desire by addressing its mother or father is often not enough. The child also has to know what they feel, what is likely to make them happy and what upsets them. And how their interests agree with the child's own interests. Therefore, it needs an empathetic strategy to achieve its goal to get the chocolate. In other words, communication is essential for a functioning partnership, both on the small and on a greater scale. What is just as important is the understanding of the transactional cost-benefit relation.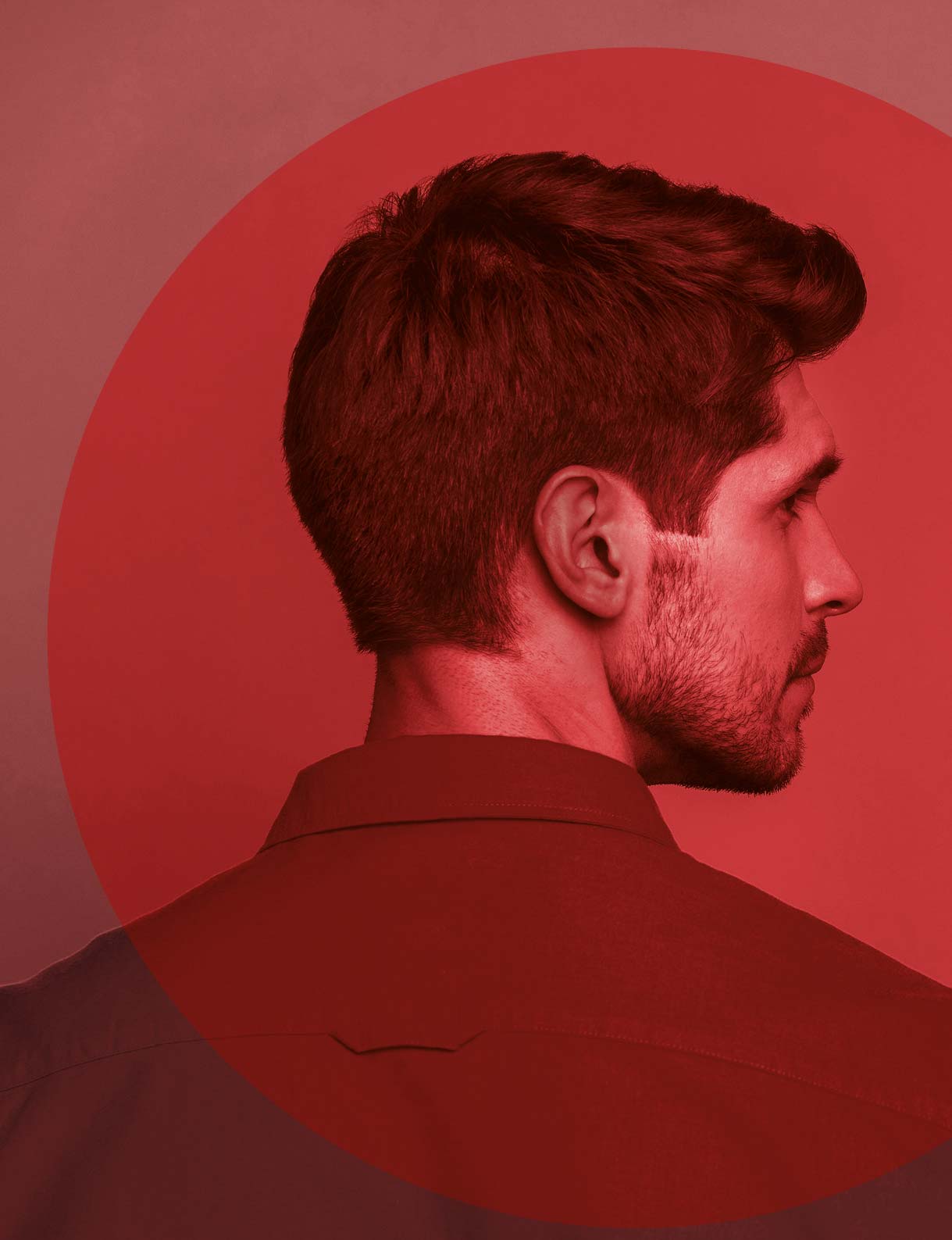 "Cooperating and being honest with each other brings clear advantages in reaching your own goals."
What does that mean?
The perceived balance of a relationship of mutual exchange is essential for relationship building. People who feel understood and well treated are more willing to get involved with the other and to forge a relationship. This can even result in fierce competitors becoming allies, all at once pursuing common goals in a very harmonious and successful way. From the psychological perspective, empathy and mutual trust are important pre-requisites for this. Being able to depend on one another is the goal and requirement of a functioning partnership.
What causes this kind of mutual trust to evolve?
One essential prerequisite is open, dynamic and honest communication, throughout which the goals and motivations of the other are transparent at any time. Partners want to know what the other partner wants and if there are any irresolvable and irreconcilable goals. Therefore, honest self-disclosure is an essential building block for mutual trust. This kind of disclosure often creates a new, positive constellation for a relationship – a cognitive consonance. We like people better after we have disclosed something about us to them, e.g. about our own family, our hobbies or preferences. Conversely, we tend to be sceptical towards a withdrawn, distanced person whose goals we do not know. We find it hard to endure that the other person might even use this unbalanced relationship to his own advantage.
What are the most common reasons that partnerships fail?
They fail when commitment is lacking, when you no longer feel obligated to the partner, when you are no longer on eye level with him or if there are possibly more attractive alternatives. In the 1960s, American psychologists vividly illustrated the failure of what was originally a functioning relationship by means of the 'Trucking Game'. In this example, two trucking companies try to optimise the efficiency of their transport routes. The starting and end points were connected by a single-lane road and it was impossible for the companies' trucks to pass each other on this road, which created an incompatibility in routes. When the companies started to focus on their own advantage and threaten each other, the system broke down and both companies made heavy losses. The lesson we learn from this: cooperating and being honest with each other brings clear advantages in reaching your own goals.
"One essential prerequisite is open, dynamic and honest communication."
What effect do cultural differences have on the quality of a partnership?
Knowing intercultural differences and treating them in an empathetic way is essential for communication and for building closeness and familiarity. However, this is rather a wide subject, in which special intercultural training courses are offered that are very useful for building partnerships in a globalised economy. For instance, it makes a difference if the person sitting at the negotiation table is a more introvert and taciturn Finn or a direct, cheerful US-American. It is also useful to know that in Asia, business success is not attributed to the ingenuity of an individual, but always to the entire collective. Mindfulness, respect and cosmopolitanism as well as approaching one another in a communicative way are helpful door openers in any case.
How much physical proximity does a good relationship require?
Physical proximity is always a positive amplifier. Studies have shown that, for example, holding hands is a measurable stress buffer in an intimate relationship that keeps it healthy and increases resilience. However, even without direct physical contact, closeness has proven positive effects. For example, facial expressions and gestures – a smile or an inviting hand gesture – serve as 'social cement' and increase the commitment to group standards. Despite the increasing quality and availably of communication media, which have proved useful during lockdown, having direct personal encounters remains vital.
In how far can learnings from the corona crisis contribute to re-evaluating partnerships and to possibly improving their quality?
The conferences using Microsoft Teams, Zoom or Skype have helped to hold relationships together that would otherwise have been completely blocked during lockdown. The benefits for the communication within a group quickly became obvious. During our own online sessions with students, I learned that having to raise your hand before speaking and chat functions helped to encourage the contribution of ideas to the joint discussion that would probably have been lost in 'real-life' meetings with very active and dominant participants. However, I do not think that online meetings could replace personal meetings. To us as a hyper-social species, physical presence, or 'embodiment', is indispensable in order to sustain lasting and resilient partnerships. For example, when we want to commit people to working towards a common goal. It is similar to a musician playing a perfectly practised piece again in front of an audience in a completely different – energised – quality. We should not neglect this potential.
And what about digitisation and artificial intelligence: would these technologies not be able to make much faster and better decisions than humans in a partnership?
Artificial intelligence, algorithms and deep learning allow machines to collect information and to compare standards much better and faster than humans can, thus providing a basis for decision-making. However, when it comes to understanding and approaching one another and interacting in a spirit of trust, humans as social, empathetic beings are the final authority. Based on their knowledge, cultural and social experience and values, humans are able to make and defend a decision in a believable way that allows them to convince and enthuse others. Based on the current state of the technology, machines are unable to do this. They lack the immaterial ingredients of a partnership: care, trust, affection and empathetic sensitivity.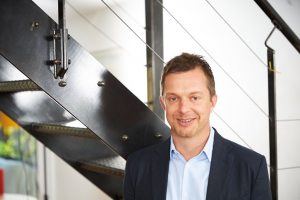 Prof. Dr Gerald Echterhoff, born 1969, studied psychology in Cologne and New York. His scientific career then took him to the universities of Bielefeld, Bremen and Münster where he became a professor of Social Psychology in 2010. As part of his research, Gerald Echterhoff investigated the synergy of cognitive, motivational, interpersonal processes under consideration of their physiological-physical anchoring. He has been a full member of the North Rhine-Westphalian Academy of Sciences, Humanities and the Arts since 2018.