An important location of the HELLER Group
China was the first country hit by the COVID-19 crisis.
As the outbreak began in Wuhan, the city went into lockdown from 23 January 2020 onwards. In the following, the whole country went into suspension. As the virus spread to the rest of the world, billions of people were sent into lockdown. There were no relevant prior experience and plug-and-play instructions from any authorities under the unpredictable pandemic, so we tried our best to create the clarity and security for our employees and customers proactively. We closely connected with the local government, customers and employees, fulfilled all the requirements regarding the travel restrictions, prevention materials, disinfection etc. HELLER received approval to reopen as early as possible on 13 February. Clearly, each local situation is different. Therefore, we adapted our recovery strategy according to location and constantly review our efforts. We use online tools to coordinate employees and partners and relocate labour flexibly to different activities. Under the low workload we also got the chance to develop our employees' professional skills with video and on-the-job trainings organized department by department. By the beginning of May we saw that the virus was under control in China. We admire the efforts made by the Chinese government and people. China is leading the economic recovery. Quite clearly, we expect the market in China to resurge soon and are underlining our commitment to the China and Asian market.
(Short statement from Andrew Parkin, CEO HELLER China)
In 1950, the first HELLER machine crossed the ocean and was delivered to a heavy-duty truck manufacturer customer in China. This was more than 65 years ago. Since then, HELLER has achieved a great deal, from the set-up of a representative office in China to the establishment of HELLER Shanghai Trading Company in the Waigaoqiao Free Trade Zone through to the construction of the Changzhou production plant. From the delivery of the first machine to currently 1800 machines running, it has been an extraordinary journey

1950
The first HELLER machine reaches China.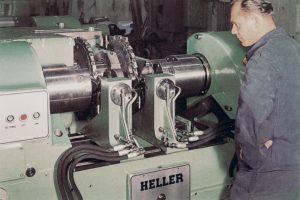 2004
The HELLER Shanghai Trading Company is set up in the Waigaoqiao Free Trade Zone.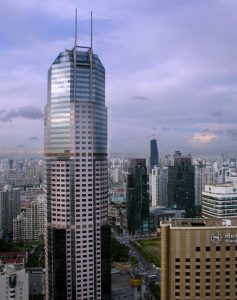 2009
HELLER establishes the company's own Application Engineering and Technology Center as well as a local spare parts warehouse in Shanghai.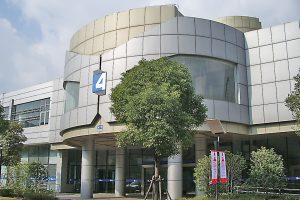 2012
HELLER starts with the construction of a production facility in Changzhou. It is based in the dynamic Jiangsu market and intended to service our local Chines and global partners.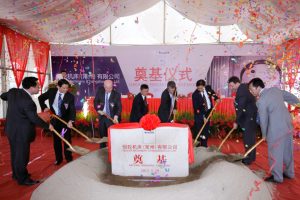 2013
The Changzhou production site is officially opened. The wholly owned subsidiary HELLER Machinery (Changzhou) Co., Ltd. with 24,000sqm plant floorspace has been the company's headquarters in China since June 2013.
2014
HELLER starts the CBC machine production for Chinese and Asian customers at the Changzhou plant.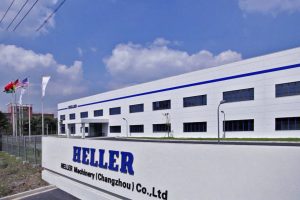 2016
In April, HELLER and Kennametal hold an open day at the HELLER Technology Center in Waogaoqiao. In June, another large open day is held by HELLER, STON, Seco, HAIMER and FUCHS at the HELLER Changzhou plant.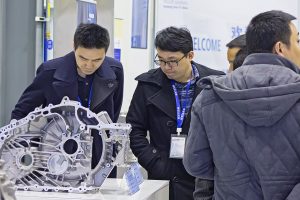 2017
HELLER welcomes 120 guests from CRRC in Changzhou. Their visit provides a good start to setting up close relations with the Chinese locomotive company.
2018
HELLER China holds a three-day automobile open day at the Changzhou plant. More than 300 customers and prospects from all over the country participate in the event. Government leaders are present to give a congratulatory speech on site.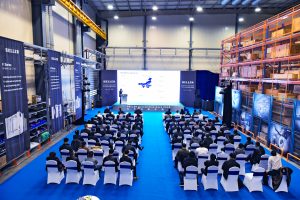 2019
In order to meet the local market requirements, HELLER starts to assemble H 6000 machining centres at the Changzhou plant.