INTERVIEW Jacqueline Rost
PHOTOS HELLER USA
The US market
and HELLER's response to it
A lot has happened since HELLER began operations in the United States in 1982 – both at the company itself and in HELLER's target markets and industries. One department that has to respond immediately to such changes is Sales. We spoke to Heller Machine Tools L.P. CEO Kenneth Goodin about developments he is observing, how he assesses current issues and how his sales team is dealing with the inevitable change.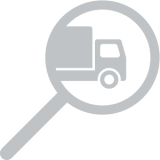 Mr Goodin, how do you view the current US manufacturing market, especially in terms of CNC machining and 4-axis and 5-axis machining centers?
The overall manufacturing market in the USA continues to be strong, despite a number of global influencing factors. Machine tool orders in Q4 of 2021 were up more than 59 percent year over year. We see signs of continued growth in the first quarter, with industry leaders experiencing almost a 10 percent increase in machine tool orders in 2022. We are seeing strong opportunities in the 'Heavy Duty Automotive' segment, particularly on-road and off-road ICE manufacturers preparing for the MY2027 requirements. We see investments in this segment moving forward, with eyes open on future flexibility of equipment as the certainty of volume trends for ICE remains unclear beyond 2027. In addition, we see a heavy desire to re-deploy existing assets where possible. This requires heavy focus on technical processes and suppliers that can demonstrate the ability to find hybrid solutions, i.e. redeployment potential with some new equipment. With regard to the 'Light Duty Automotive' segment, automobile OEMs and Tier suppliers are heavily focused on electrification. This has been widely marketed and resulted in minimal investments approved for ICE powertrain machining equipment. As auto OEMs evaluate their path forward, there has also been a high focus around re-deployment of existing capital equipment, driving reduction of new machines, but opening up opportunity for retooling and aftermarket support.
We continue to see an increase in productivity requirements in all machining segments outside of the automotive industry such as general machining, electrical industry, oil & gas and aerospace. This includes the need for higher flexibility, particularly where volumes of specific products is not fully determined. For example, machine shops that traditionally have bought 4-axis CNC machines are shifting their buying trends towards 5-axis machines. Market data for the 5-axis CNC machine volume shows more than 5.5 percent annual growth rate through to 2025.
What changes are you already observing in the market – and which do you expect in the future?
The inquiry volume level for 5-axis CNC machines at HELLER USA represents 90 percent of the overall inquiries. We see a mix of opportunities that require full simultaneous 5-axis machining as well as others that require only a 3+2 approach to reduce fixture set-ups.
In which markets do you see the best growth potential for HELLER in the USA?
As we build our 5-axis footprint in the US, there will be more aero and mold & die opportunities. There is continued moderate growth in these areas, but our opportunity to gain market share is significant. The job shop market remains strong. As we can show the benefit of HELLER machine design, together with our process value add, we are positioned to build a solid footprint within heavy machining and/or high accuracy applications. Finally, the oil & gas market shows significant opportunity for growth as global political concerns, policy continues to drive the price of oil up, and the traditional supply chain of oil is changing.

What requirements do customers place on modern production?
Customer expectations vary across segments; however, there is a common theme of increased productivity and performance. Customers are always seeking more capability and flexibility as their customers offer limited volume guarantees and continually drive for cost reductions.
How do you view future sales of 'machine only' vs. machines with automation and machines with process and technology applications?
It is clear that the market will drive a mixture of 'machine only' solutions without application as well as manufacturing solutions that require key application technology. From my point of view, HELLER will start at around a 70/30 split, where 70 percent of sales will be generated from the combination of machine and application. Currently, we have strong reference in high-volume machining lines and are well known in ICE and powertrain component manufacturing. As we branch into markets that we have had only limited focus on in the US, we have to show our technical advantages through machine design as well as process capability. Once we have the right footprint in the market, the future sales will likely be more of a 50/50 split between 'machine only' vs. full technology solution.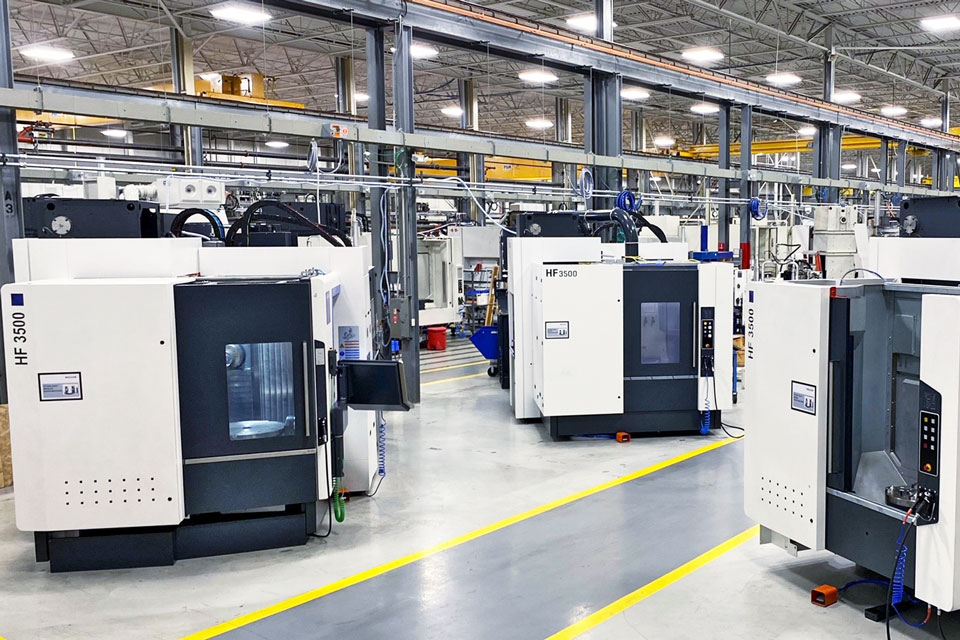 How much do you see digitization coming into play with future sales?
Digitization will become more and more significant over the next five years. We continue to realize that customers are struggling to retain their employee base with 'tribal knowledge' in machining.
Companies are often focused on throughput, requiring integration of automation as well as other technology to remain competitive. The next generation of machine operators and owners will rely more on the machine manufacturer to put key information at their fingertips. It is our job to ensure key information and intelligence is built into our products and evolved with the increasing demands of our customers. Whether it is as simple as communicating when maintenance is due, or as complex as anticipating tool wear from live measurements taken during the cut, the creation and management of information will make the difference between success and failure.

In your opinion, do you see the growth of HELLER's machine tool sales in universal 5-axis machines or traditional 4-axis machining centers in the USA? And why?
Our current overall mix (including project business) shows an approx. 60 percent request/need for 5-axis machines compared to 40 percent for 4-axis machines. In our traditional project business, the shift from 4-axis to 5-axis machining centers is driven primarily from the need to maintain flexibility in capacity of the machining line. In universal machine business, the heavy desire for 5-axis machines is in line with the market segment needs. The HELLER 5-axis machines offer a competitive position with a strong combination of capability and quality performance that will enable us to gain market share.

Give our readers an insight into your thoughts …
… on current supply chain issues
Global supply chain issues continue to be difficult to navigate. Fortunately, HELLER launched our HF stock machine program to pre-build HF 3500 and HF 5500 machines with predetermined configurations in order to provide reduced lead times.
… on the current competitor situation
The supply chain issues are troublesome for our competitors as well. In some cases, much worse than what we are currently seeing. This also opens the market up as customers look for options to get machines on their floor faster.
… on change in the automotive industry
Automotive OEMs are pushing the evolution from ICE to EV, driving additional focus within their organizations to re-utilize/re-deploy existing capital assets where possible. This has significantly reduced the new CNC machine volume, while increasing the reliance on existing suppliers to navigate the technical transition and build processes for the new EV component manufacturing. Although the push to EV continues to be a major topic, updated market data reduced forecast to 27 percent EV market share by 2025 vs. previous forecasts of 44 percent. I believe there will remain a balance of electric, hybrid and combustion engine vehicles in the US market for some time to come. What level of market share the EV gains over the next 15 years will depend greatly on infrastructure across the USA and ultimately consumer demand.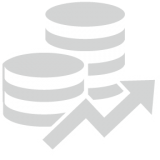 What is HELLER Machine Tools doing to grow sales in the USA?
HELLER has adopted a strategy to grow our sales in the USA and ensure that we maintain the keys to success that we have built: Products, Partners, People, Process and Promotion.

On 'Products': HELLER has an extensive offering of 4-axis and 5-axis horizontal CNC machining centers with a variety of configurations to meet market needs. In addition, HELLER offers specialized solutions for a variety of applications, including crankshaft machining and cylinder bore coating. We have continued to drive new development year after year, building on existing experience and listening to customer needs. Our 5-axis HF Gen2 machines offer the benefit of the latest technology, combining productivity and reliability together with continuous improvements made from previous models. As we bring the HF Gen2 to the table here in the USA, we are also offering Mill/Turn options.
In 2022, HELLER US kicked of our 'HF Stock Machine Program'. This initiative was built to reduce lead time for machine delivery, provide cost effective solutions to the market and was aimed at growing market share in markets that we had not previously traditionally targeted.

On 'Partners': In January 2022, we met with our strategic distribution partners at HELLER US, to formally 'kick-off' our universal machine business, our focus on growing our market share and our commitment to our distribution partners. During this kick-off, we presented key strategic investments. This includes the mentioned HF stock machine program, but also the investment in building a Technology Center at HUS as well as installing an HF with mill/turn capability, a CP 6000 and a round storage pallet system from HELLER subsidiary STS to be used for cutting demonstrations, process developments and testing.
On 'People': HELLER has invested to build the right organizational structure and skill sets to align with our overall strategic priorities. We have created four regions within the US and will appoint Regional Field Sales Manager (RFSM) to each region.
In the Technology Center, we have hired a full time Tech Center Leader, Alexander Tretnjak. Later this year, we will bring on another full time Application Engineer as well as a Tooling Specialist to increase capacity capability.
With the increased volume of activity for our universal machine business, we will also be adding an Inside Sales Engineer to support the sales team and serve as inside contact for distribution partners and/or customers to coordinate internal activities and improve efficiencies in our proposal and tracking process.
In order to maintain the high service level and as we anticipate growth regionally, we are onboarding three Regional Service Technicians. In 2022, Heller US has also re-started our local apprenticeship program, bringing on three new apprentices.
On 'Process': As we move aggressively into the universal machine business, HELLER has to change the application focus. In universal machine business, we are focused on bringing the full benefit of HELLER to these market segments that we have previously traditionally not targeted in the USA. As a result, we are also investing in additional resources to provide technical and process support for our sales team and distribution partners. HELLER has assigned five Application Engineers from Germany to stay in the USA and support the sales initiatives. They will travel with distributor sales people to visit customers and review opportunities to evaluate the best-fit machine/process to match the machining needs of the customer.

On 'Promotion': In addition to our joint promotional activity with our distribution partners, HELLER will also participate in IMTS 2022 from September 12 – 17 in Chicago, Illinois.
Heller will exhibit the HF 5500 Mill/Turn Gen2 machine as well as the CP 6000 and a round storage pallet system and will have cutting demonstrations during the show. Our focus for the show is to drive universal machine business and demonstrate that HELLER has the right equipment, experience and capability in high precision, highly productive applications in all industry segments, not focused on the automotive market.