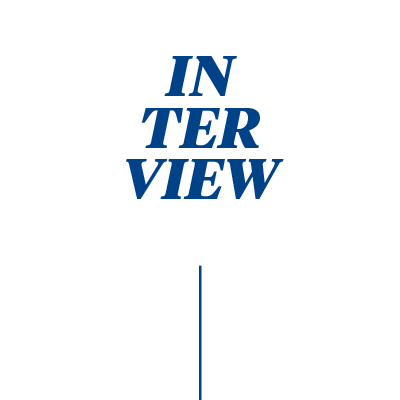 Interview Helmut Angeli Photos Tina Trumpp
The future of internal combustion engines is under scrutiny. Any manufacturer of machine tools primarily focused on the automotive sector in the past will have to think again. According to Dr. Manuel Gerst, Head of Development at Gebr. Heller Maschinenfabrik GmbH, this process of rethinking started years ago – and has already resulted in new solutions.
It is not so long ago that you were appointed head of the development department …… I joined HELLER in 2018 and have been in charge of product development for almost a year now.
Then the famous adage of 'a new broom sweeps clean' could still be applied to you. In your new position, where did you see the most urgent need to strike a new path?A preliminary remark on this: with the development of the H, F and HF series in recent years, the HELLER portfolio has grown into a broad range of products offering cost-effective solutions for many metalworking companies. First of all, it was therefore important to thoroughly assess what has been achieved together with Sales and the Applications department and to ask: where do we have performance gaps, where do we need to further improve consistency of existing solutions? Certainly, the strengthening of product management and its close ties to R&D also helped us. The development roadmap at HELLER now rests on a very stable and broad foundation. It provides the prerequisite for successful innovation and products.
Nevertheless, have some machine concepts not outlived themselves because of the rapid emergence of electromobility? Especially in view of the fact that in the past, HELLER has made a name for itself specifically in areas that could become less important in the future?
I assume you are alluding to the balance of project and regional business. Of course, it is not wrong to say that in the public eye, HELLER from year one has largely – and maybe even primarily – been active in project business. The focus there is on translating very specific customer requirements into a manufacturing system, and so far, we have solved this task very successfully here in Nürtingen – as is exemplified by the many projects we have won against well-known competitors. However, this cannot be achieved with engineering alone. Which means that we also have a lot to offer as far as the machines are concerned.
A certain amount of rethinking – and I understand where you are coming from – has taken place insofar as we are more and more providing our machines to an anonymised environment. As a result, the specification sheet then no longer describes a customer-specific system, but rather one that can be configured as widely as possible, often for a very different environment. More specifically, this means further standardisation of individual modules to enable us to increasingly fulfil customer requirements based on a smart modular system. This will not only save costs, but also help us to achieve shorter delivery times.
However, do not get me wrong: this requirement is nothing really new for HELLER, but something that has greatly gained significance with recent market developments. We invest a lot of time and know-how in R&D to ensure genuine consistency for as many peripheral components as possible. A customer who is already operating one of our 4-axis machines and now buys a 5-axis solution should be able to use as many of his existing peripheral units and operating resources as possible, for example, the same pallets and clamping fixtures or the same automation.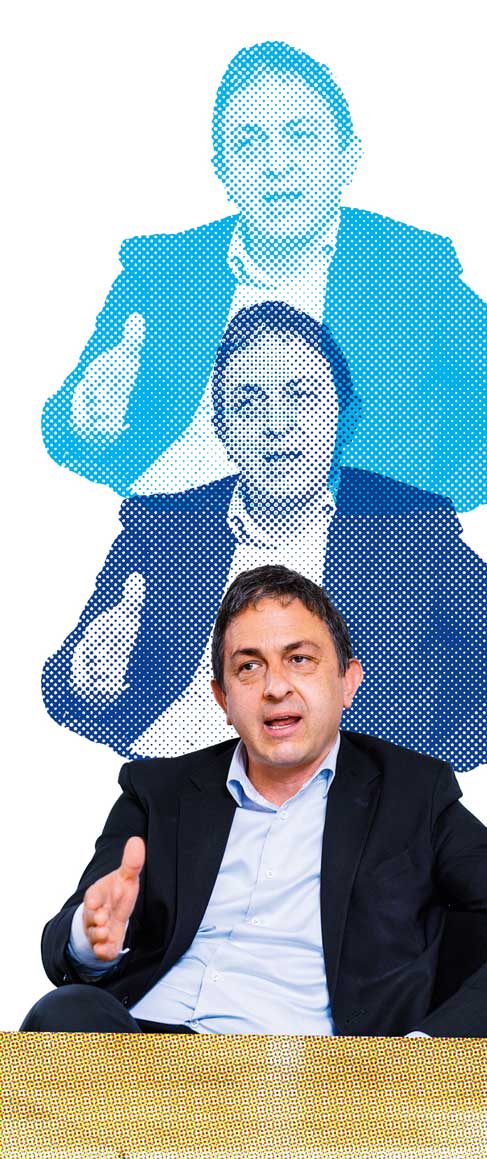 We want to increasingly fulfil customer requirements based on a smart modular system
In many cases, HELLER machines are not only designed for larger volumes, but also specifically for the machining of engine components. So again, the question is if there is a need for a fundamental revision of the machine concepts.
Being designed as genuine universal machining centres, the use of our horizontal machining centres is not restricted to a limited range of workpieces. As mentioned before, their modular construction allows them to be precisely tailored to the user's requirements.
At the same time, however, I would like to point out that it cannot be the goal for a company like HELLER to 'please everyone'. What we are bringing to the market are the advantages resulting from our very specific strengths. You could call that the HELLER DNA, if you like.

How would you describe this HELLER DNA?
The industry certainly associates HELLER with a sturdy basic design – in particular a robust traversing column, remarkable long-term accuracy as well as reliability and high productivity.
Let us come back to the term 'smart building block system' you mentioned earlier. That sounds very interesting. What exactly does it mean?
We have summarized this principle under the motto of 'reduced internal variance, increased external variance'. By this, we mean all developments that are important in the modularisation and standardisation of our assemblies.
For example, at the end of last year, we introduced a new generation of spindles. The HELLER Spindle Units (HSU) available in six variants are consistently equipped with only two different zero spindles (HSK-A 63 and 100). These zero spindles allow for rapid replacement, come at a favourable price and are now consistently available for both the 5-axis HF series and the 4-axis machines from the H series. This results in a significant simplification and cost reduction for our customers.
We are currently working on taking a similarly major step in terms of the 5-axis heads. As a result, we will be able to offer our customers a greater variety despite the internal standardisation of assemblies, offering the optimal spindle for each application in the area of 5-axis machines.

Despite this, HELLER is simply not synonymous with single part and small series manufacturing in my opinion. Will you be able to change that by doing what you just described?
Only to a limited extent. However, that is not entirely a disadvantage. We are used to see a machine as part of a larger production network, and today this has increasingly become a prerequisite in small and medium-sized companies as well. More and more, the machine tool is becoming part of a complex and larger entity, which is integrated into the material and data flow as part of a network.

What about Industry 4.0: is the ever-advancing integration of data processing, combined with the trend towards end-to-end automation, not an indication that staff qualification and specific machine know-how are losing significance? Does it mean that Germany as a production location with highly qualified employees no longer holds a trump card?
Specific know-how directly at the machine has meanwhile become a scarce commodity in many companies. However, in my opinion it is something that cannot be replaced. Regardless of the fact that we as a machine manufacturer are doing our utmost to make a machine as easy to automate and operate as possible. Characteristics such as reliable machining accuracy, process stability and accessibility through to ease of use and a wide range of software support play a decisive role in this. Operators should be offered a work environment that supports them and relieves them of simple operational duties whilst giving them the opportunity to use their knowledge and skills for optimisation tasks.
Let us stick to the topic of Industry 4.0. Many of the supposed advantages seem a bit far-fetched to me or are elements that were already discussed decades ago as part of Computer-integrated Manufacturing (CIM). Does HELLER already provide marketable solutions offering very specific benefits to users?
As part of its HELLER4Industry strategy, HELLER offers a range of individual modules that provide high added value in everyday production without any doubt. One example is the HELLER Services Interface module. Contrary to previous service models, where the machine is examined at predefined intervals, the HELLER service module continuously retrieves and analyses all relevant data while the machine is in operation. Not only does it capture the current machine status, the data collected also allow very precise forecasts to be made as to when wear of the key components will affect the machining quality. Based on this, optimal planning of targeted service measures becomes possible whilst their impact on the ongoing production is minimised.
Regardless of this, it should be noted that demands in terms of machine operation have increased. Do we still have the right training concepts in Germany or is there a need to make changes in this regard as well?
In principle, the dual education system is still the best way to train highly skilled workers. In addition, many companies provide sophisticated concepts, such as learning factories, to prepare apprentices more thoroughly and as practice-oriented as possible for their professional tasks. HELLER too is very happy to be able to train around 30 apprentices here at our location every year. On the one hand, this helps us to cover the needs of our own mechanical production, where the key components of our machines are manufactured to the highest level of precision. On the other hand, we are training highly qualified application engineers who will be implementing the most demanding customer processes in accordance with the HELLER maxim 'Knowing how it's done'.
Know-how directly at the machine cannot be replaced