Our myHELLER customer portal helps you keep track of your entire machinery at all times. Order the right spare and wear parts for your HELLER machines via the integrated spare parts shop – around the clock, easily, safely and conveniently. On top of that, you can also send service enquiries to your personal contact in your area directly from the system.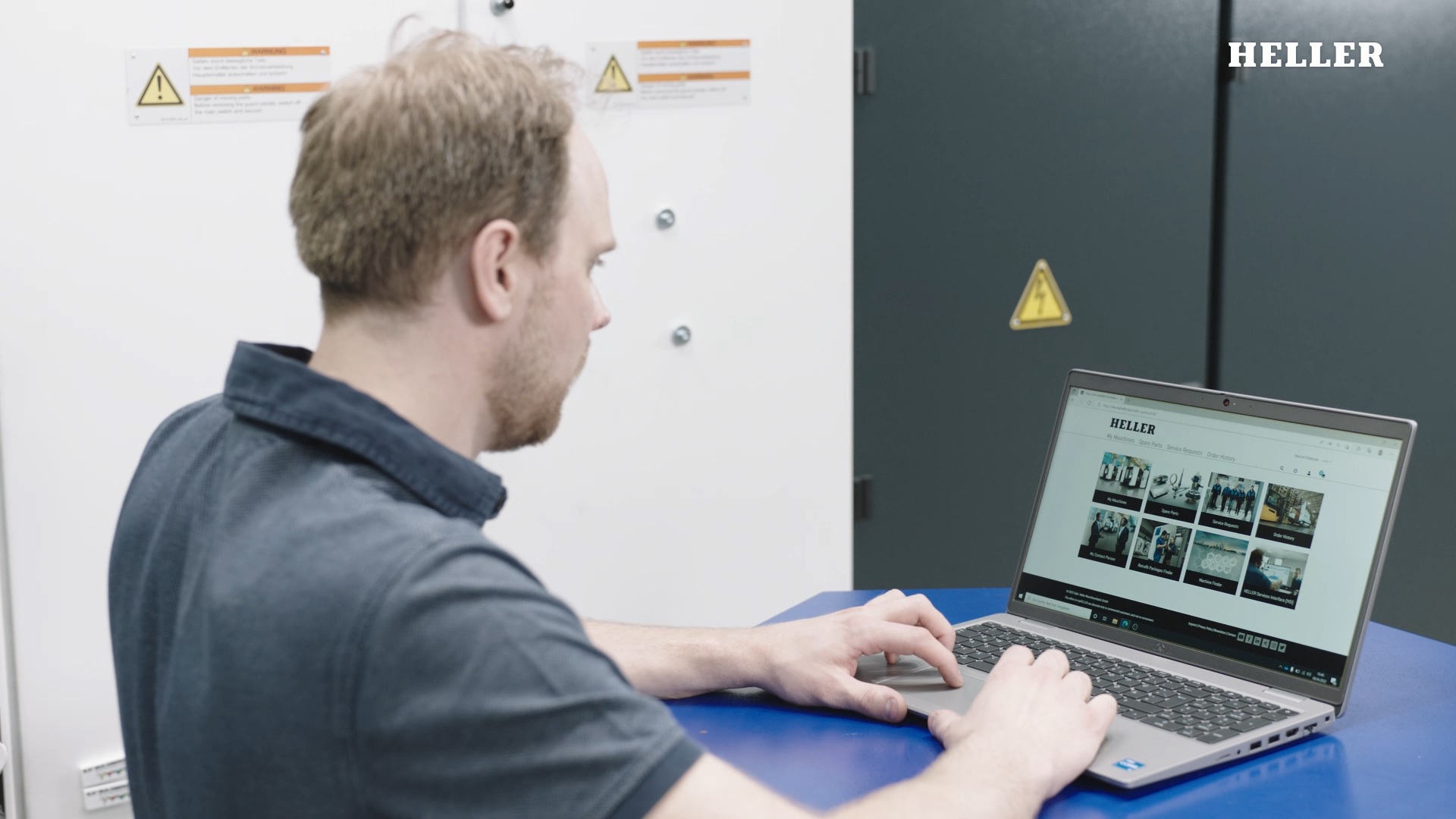 The benefits to you
Easy to use and free of charge
Simply register with your customer or machine number and enjoy all the benefits of our customer portal – at no extra cost.
All machines at a glance
Keep track of your HELLER machines and associated data, e.g. warranties.
Important documents
Important documents for your HELLER machines, such as user manuals, are available for you to download at any time.
Efficient spare parts ordering
Order the right spare and wear parts for your HELLER machines easily and efficiently. Take advantage of the intuitive search function in parts lists and visualisation of parts.
Send service requests hassle-free
Simply send service requests directly to your personal HELLER contact person – at any time and from anywhere.
Your personal contact
One click is all it takes to automatically find your personal contact to answer all your questions about HELLER services – knowledgeable and close to you.
Register now – your personal HELLER world is waiting for you:
Note: Please note that the customer portal and the associated services are aimed exclusively at commercial customers of HELLER.
Contact
Contact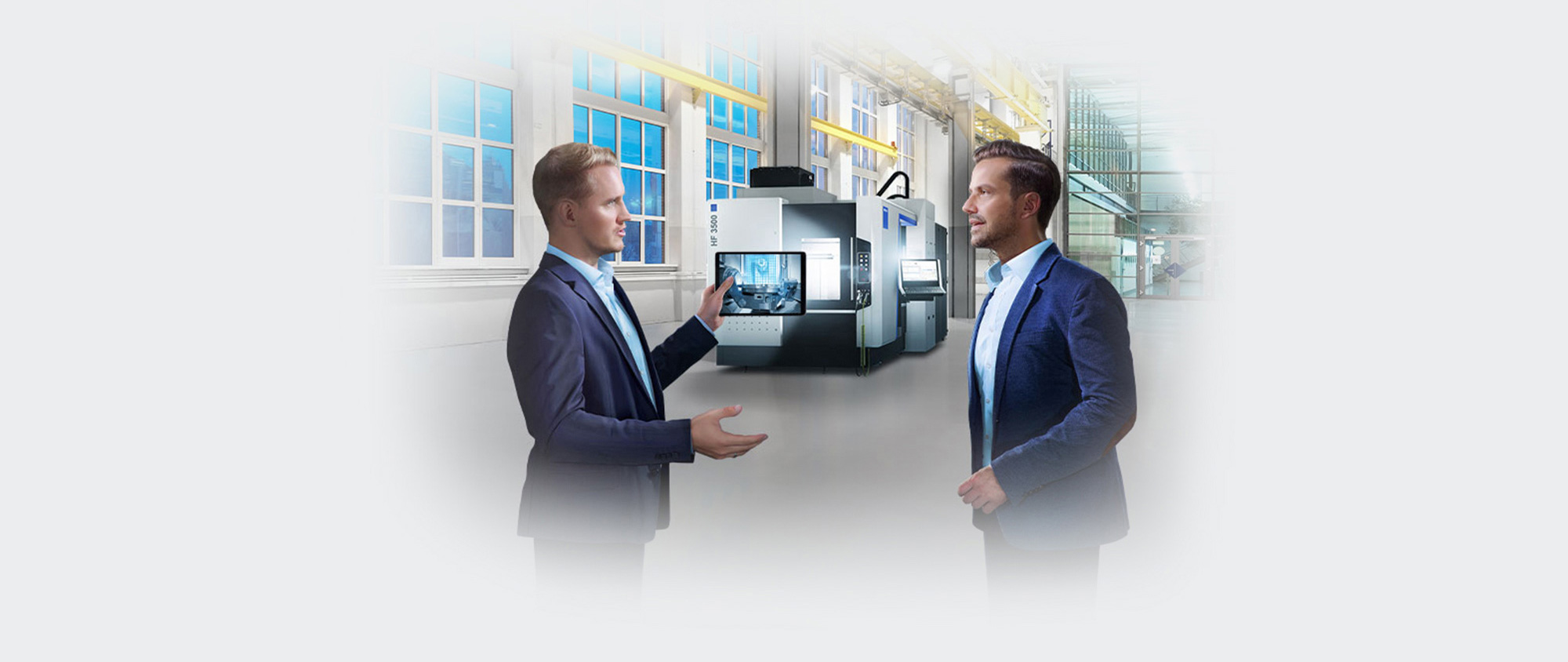 Sales & Services
Do you have questions about our products and services? Please get in touch with us, we are here for you! Benefit from our global HELLER network with knowledgeable sales and service contacts located in your region.
Find your nearest personal contact.
No results could be found.
You might also be interested in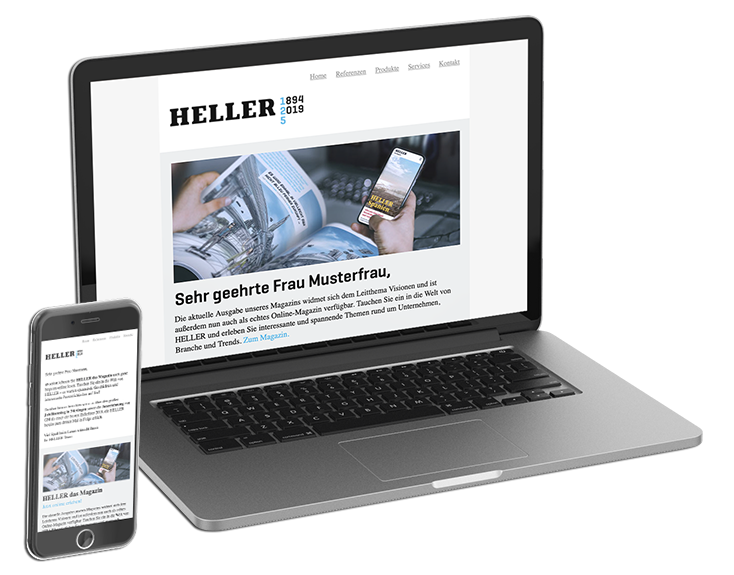 HELLER Newsletter
Register now!
The HELLER Newsletter provides you with information about all current topics concerning our company, our products and services as well as upcoming trade shows and events. Register now to make sure you never miss any news from the HELLER Group!