HELLER Newsroom
The info portal of the HELLER Group
At the HELLER Newsroom, you can find all the latest news and press releases as well as the very latest contents from our social media communications on the integrated social wall. Our online magazine is packed with exciting stories from the world of HELLER.
Experience it now online!
Delve into the world of HELLER and experience our magazine, presenting you interesting and exciting topics relating to the company, the industry and trends. Now also available online!
You might also be interested in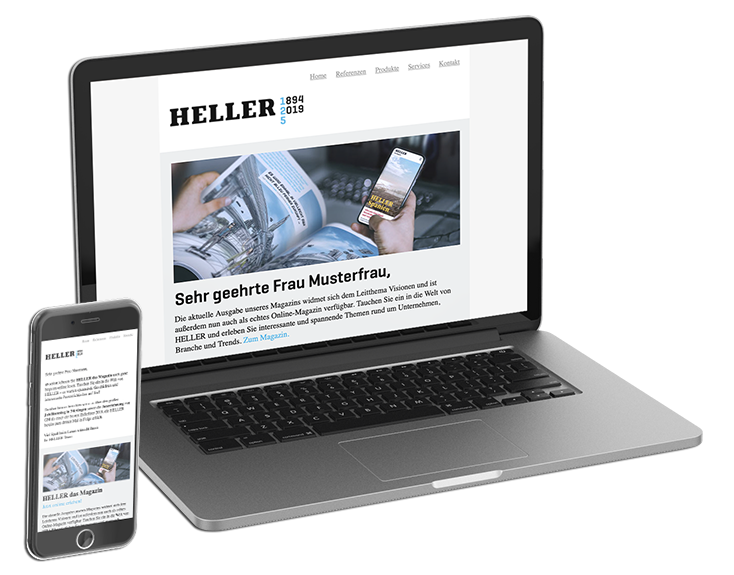 HELLER Newsletter
Register now!
The HELLER Newsletter provides you with information about all current topics concerning our company, our products and services as well as upcoming trade shows and events. Register now to make sure you never miss any news from the HELLER Group!