HELLER as employer
A company with tradition and future
The HELLER Group is one of the world's leading machine tool manufacturers for machining operations and combines the tradition and experience of a medium-sized family-owned company with the integrated solution-based approach of a global player.
Besides the continuity at shareholder level and on the management board, this is ensured above all by the extensive know-how of our talented and committed employees who (further) develop our products and solutions in a future-proof way. The commitment shown by our employees drives our success and we appreciate this very much.
Read on to find out what sets HELLER apart as an employer.
Are you interested?
Click here to go straight to our job portal. You will find all the jobs & vacancies currently offered by the HELLER Group and can make your application online there and then. Unable to find a position that matches your qualifications? Then we look forward to receiving your speculative application.
Values, fields and prospects
The commitment shown by our employees drives our success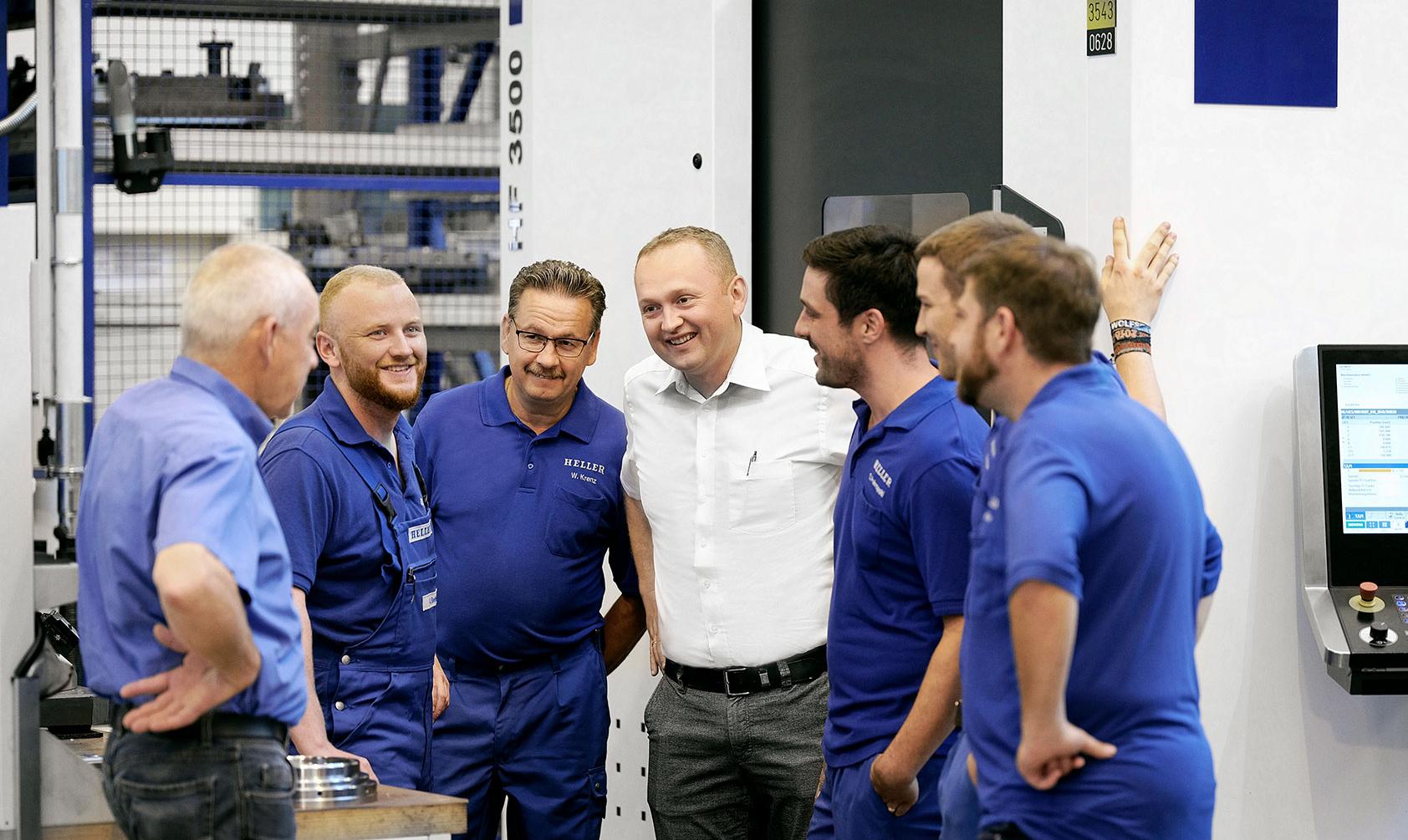 We are proud of our employees who commit fully to achieving our company's goals and prosperity. We appreciate this very much. So for us, it's especially important to combine meeting the company's objectives and looking after the interests of the team. And the success of this concept is shown not least by the long service given by our employees, mostly over 20 years and some for as long as 50 years.
We offer our employees modern workplaces and secure jobs with flexitime modules that allow working parents also to balance their family life and their profession. In addition, our employees enjoy a good working atmosphere and numerous attractive fringe benefits, including a health management system designed to prevent sickness and maintain our team's efficiency with comprehensive health care.
We also attach great importance to systematic training and development. We want to prepare our employees for current and future challenges and offer a broad range of training opportunities for meeting this objective. A comprehensive talent promotion initiative, regular management training sessions and an international employee exchange programme round out our HR development concept.
What we offer you

Secure jobs with prospects
Job security in a future-facing machine construction company with production sites and sales and service branches all over the world, offering you interesting career prospects in engineering, development, manufacturing, assembly, sales, service or administration.

HR development and careers
Excellent company-supported training opportunities, talent promotion programme, management training, as well as individual promotion schemes help you find your personnel career path.

Exciting challenges through involvement in innovative products and projects, an attractive workplace with flexible working times, an excellent atmosphere and comprehensive health care to ensure your positive work-life balance.

Family-friendly working conditions
Through parental leave models, sabbaticals and part-time agreements, we create family-friendly working conditions to promote the opportunity for working parents to strike a better work/life balance.

We see the health of our employees as an important element of the company's success. We promote good health through varied programmes under our health management strategy. Besides numerous campaign days and weeks with various key areas, we also offer a diversified continuous programme.

Workplace and leisure time
An attractive environment with modern, accessible workstations, a good company restaurant with a healthy salad and fruit bar, as well as fantastic sport and leisure activities for employees, which encourage your team spirit and add to your personal feeling of well-being. Our international network also gives you the opportunity to become part of a multi-cultural team abroad, helping you enhance your language and sociocultural skills.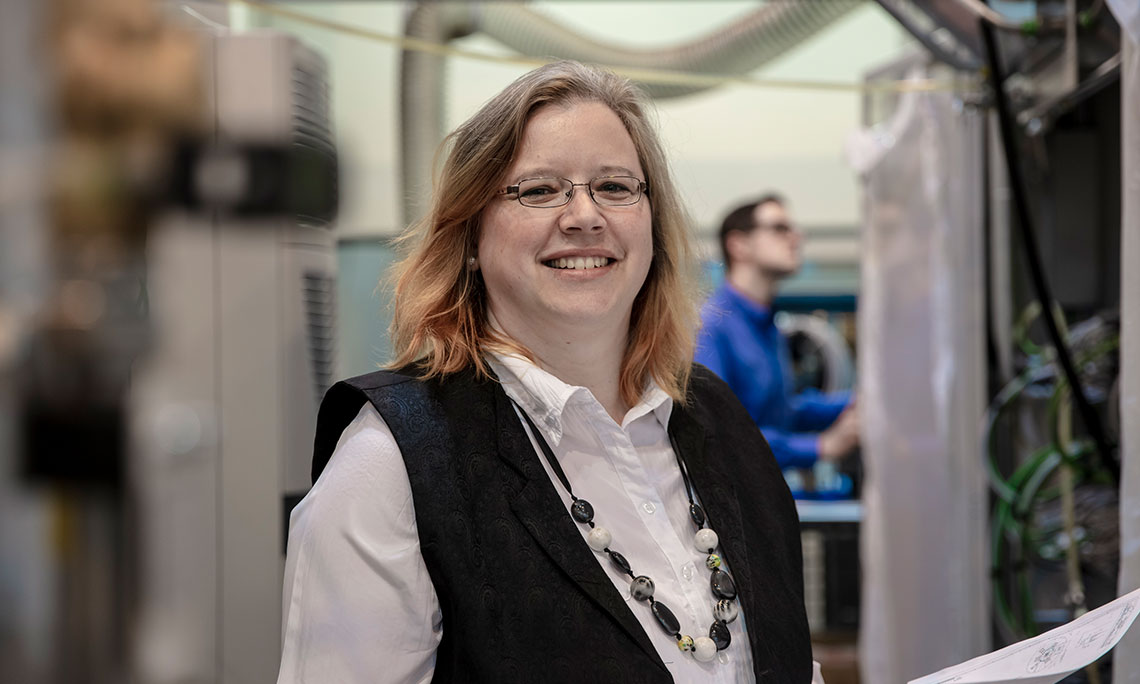 Mechanical Documentation
"HELLER is very family-friendly. Thanks to a flexible contract, I was able to continue working part time while on parental leave and, in the main, adapt my working hours myself to suit the workload and my current family situation. This enabled me to strike a much better work-life balance".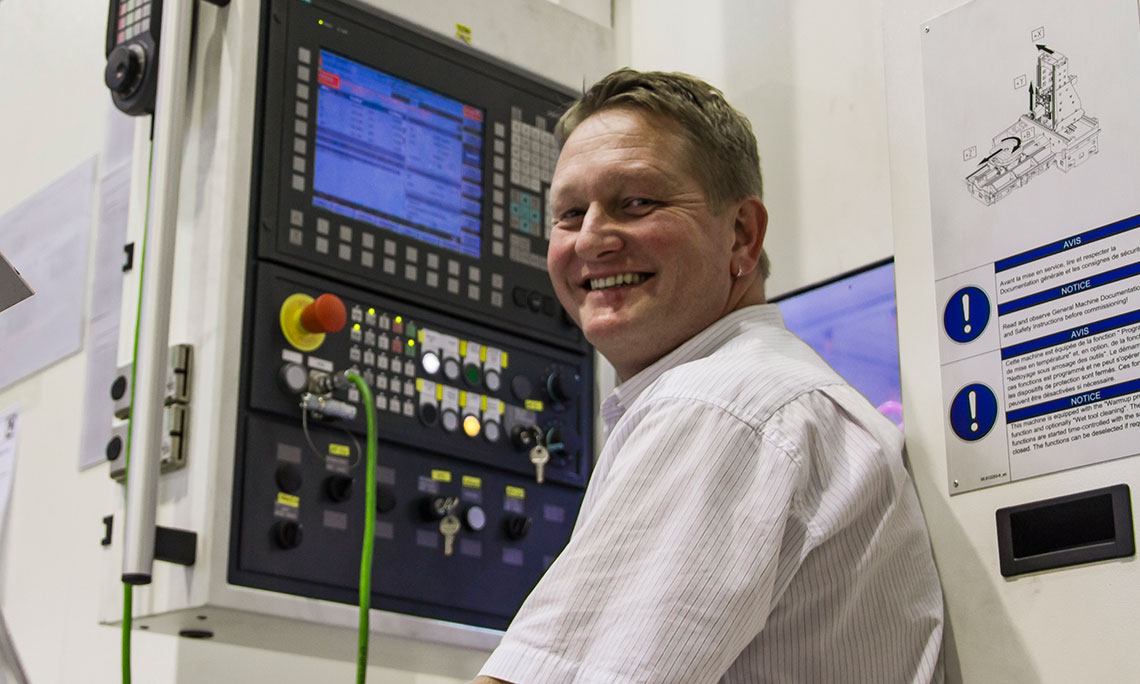 Team Leader Controls Project Series
"I'm proud that at HELLER, we have managed to make the machines better and better for the users. Most of all, I appreciate the good team spirit and being able to work autonomously, and that's why I still like going to work every morning, even after over 20 years with HELLER".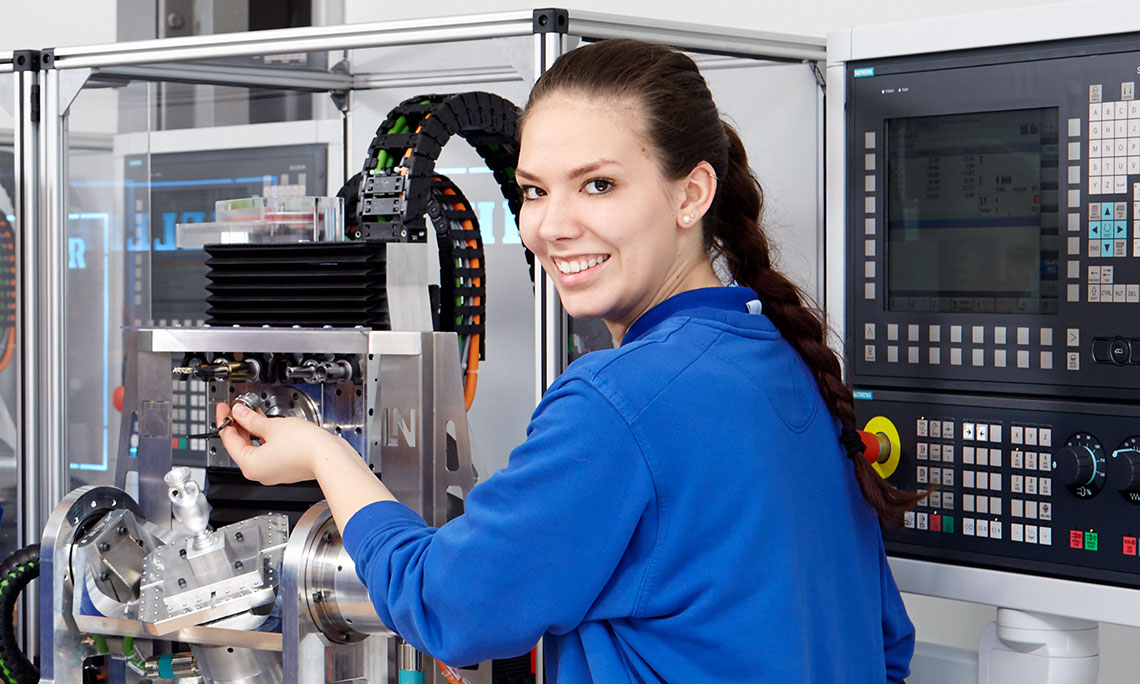 Final Assembly
"I like working at the company because HELLER enjoys a very good reputation throughout the region. Working in the technical field together with the service engineers from final assembly is something I enjoy every day. I have also had the opportunity to work at other departments for a time and was warmly welcomed everywhere. I also appreciate the helpfulness of the more experienced colleagues."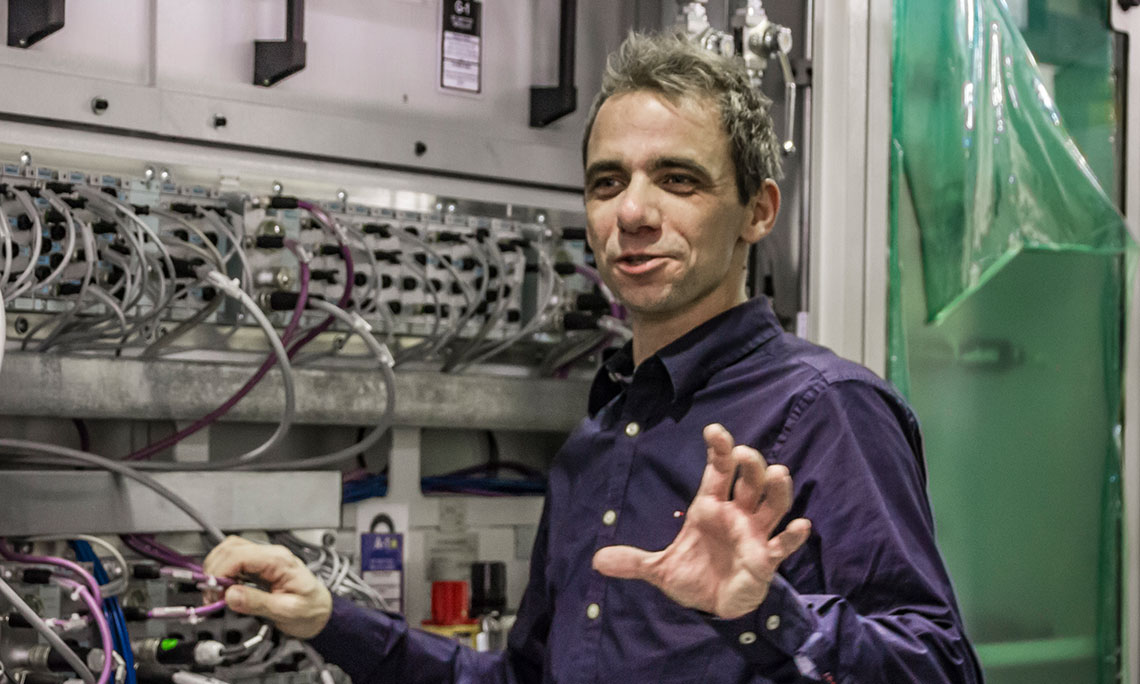 Controls Engineering
"Being at the forefront in a high-tech company like HELLER, that's what appealed to me. I felt at home in the company from the very first day. What I appreciate most is the diversity, but also the free hand I have in my job".
Internationality
Out and about with HELLER, all over the world
With our 5 near-to-market production facilities in Germany, England, Brazil, USA and China, as well as over 30 sales and service branches, we have a presence in the most important markets all over the world. Our international HELLER network creates a sound basis for supporting and supplying our customers in the best possible way. And it's also good for Quality Assurance, helping us keep our "Made by HELLER" promise throughout the world.
Employees on our international team are able to meet other nations, cultures and countries, helping them enhance their language and sociocultural skills. It's not unusual for lifelong, cherished friendships to develop from collaborations over the course of time.

Outstanding!
HELLER ranks among Germany's best employers
Over the years, the annual determination of FOCUS magazine has always placed HELLER among Germany's best employees in the plant and machinery construction branch ranking.
In recognition of our outstanding commitment to training, HELLER has received the "Training Certificate" from the Federal Agency for Employment. The assessed criteria included training quality, training quota, the creation of additional training places and above-average social commitment in the training sector.
The Communal Association for Youth and Social Affairs recognised our social commitment with the "Exemplary disabled-friendly employer" award.
We are very proud of all of these awards. They show that HELLER sees good working relationships as paramount and that the people at HELLER are the driving force behind our success.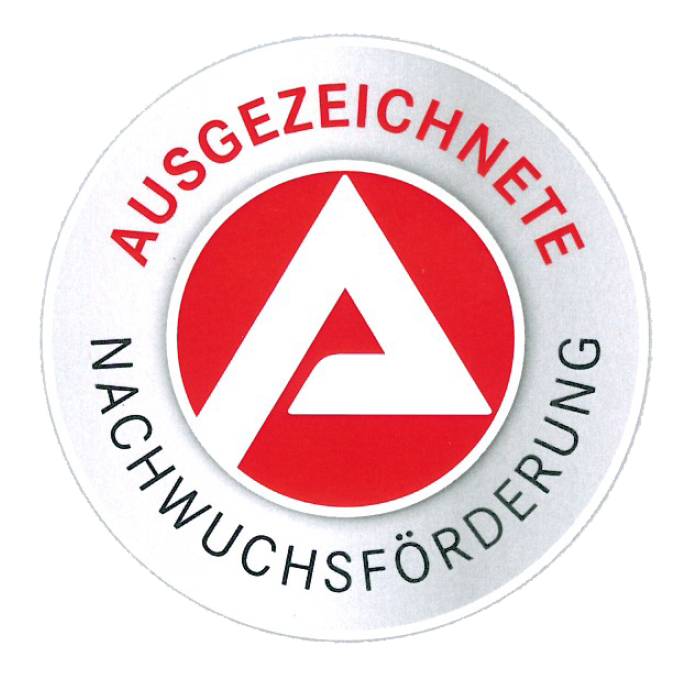 Are you interested?
Click here to go straight to our job portal. You will find all the jobs & vacancies currently offered by the HELLER Group and can make your application online there and then. Unable to find a position that matches your qualifications? Then we look forward to receiving your speculative application.
You might also be interested in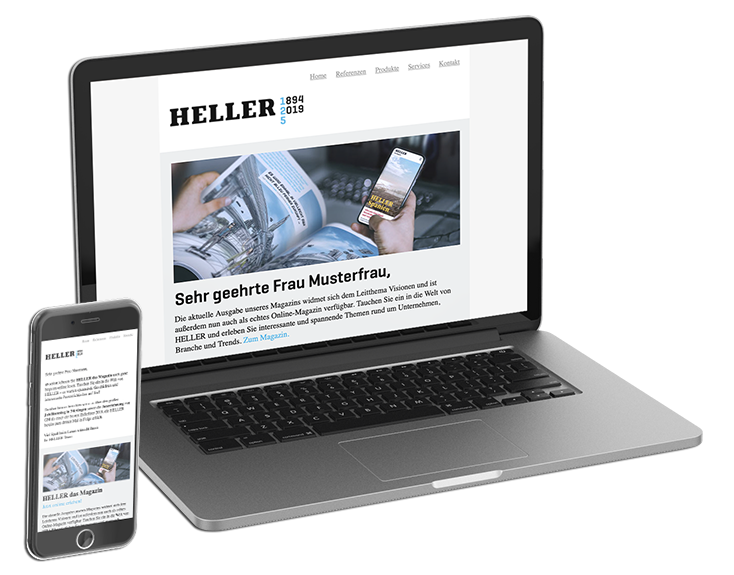 HELLER Newsletter
Register now!
The HELLER Newsletter provides you with information about all current topics concerning our company, our products and services as well as upcoming trade shows and events. Register now to make sure you never miss any news from the HELLER Group!