The future is …



… when vision becomes reality
TEXT Michael Carl PHOTO 2b Ahead ThinkTank / Joshua Sortino
The vision is in bad repute. It is regarded as secondary to hard facts, clear analysis and reliable figures. A vision is difficult to grasp and hard to verify with the precision and sober-mindedness of an accountant. Rather, it conveys a feeling of vagueness. It cannot be tested in laboratories or stamped with a seal of approval. Yet, from the futurologist's point of view, visions play a pivotal role. They, in particular, are the key to understanding the living and working environments of the coming years. Active entrepreneurs will realise their visions, thus creating reality. People who do not have visions are unlikely to develop the next iPhone. More importantly, people who do not develop, discuss and evaluate visions will be caught by the arrival of the iPhone unprepared. Then you might as well go back to producing wellingtons – or close down your business altogether. Any questions? Ask Nokia or the Siemens mobile division.
In his lectures and numerous publications, he inspires people and companies to engage in the future. As 'futurologist in residence', he works with the team of the 2b AHEAD think tank, Europe's largest independent foresight institute based in Leipzig. His forecast: the technological leaps forward in the coming years will result in an entirely new image of what it means to be human: as an ­employee or manager, as a ­customer or provider, in families and in society. With his work, Michael Carl aims to motivate people to get involved in shaping the future.
What can we expect? Artificial intelligence systems unfold their potential leap by leap. Increasing amounts of ­data provide the fodder for more and more powerful algorithms. What is new is that we will encounter these systems everywhere we go in our daily lives. For example, a personal finance assistant that has learned how I want my finances to be managed and has long taken control in the background. Or the mobility assistant that contacts all 450 hotels in Munich to plan my weekend trip, in detail negotiating and renegotiating the offers and conditions until everything is perfect. Eventually, I will find the hotel of 'my choice' in my calendar and will know in advance why I will like it.
Like all travel portals from the 2010s, Booking.com will long have vanished from the market as a result. We have every reason to believe that the first quantum computers will be available for commercial applications in the coming decade. They are not just faster computers but a quantum leap in the true sense of the word. We will have to regard every password as already cracked. Moreover, we will have to develop a new understanding of security. At the same time, this will change our understanding of data. The relevance of today's static real-­time data will be replaced by the forecast and analysis of future emotional data. Behind this is an obvious but also common misunderstanding: digitisation does not start with the purchase of new IT equipment. Companies providing their field service staff with iPads have not taken a single step towards digitisation of the sales team. If you distribute ­laptops to a school class, you have not provided any digital education, just as a computerised POS system alone does not make payment transactions digital. Digitisation starts where effects are measurable: emotion, enthusiasm, but also with the practical benefit to an individual customer. Or put in a non-­technical way: digitisation allows ­providers to know in real time what a customer requires and how he uses the provider's product.
That is where it all starts. The second step builds on this: if you are able to identify the requirements and the behaviour of individual customers in real time, you will also learn to forecast them. Being faster than real time is the challenge that providers from the most diverse industries have to rise to in the coming years.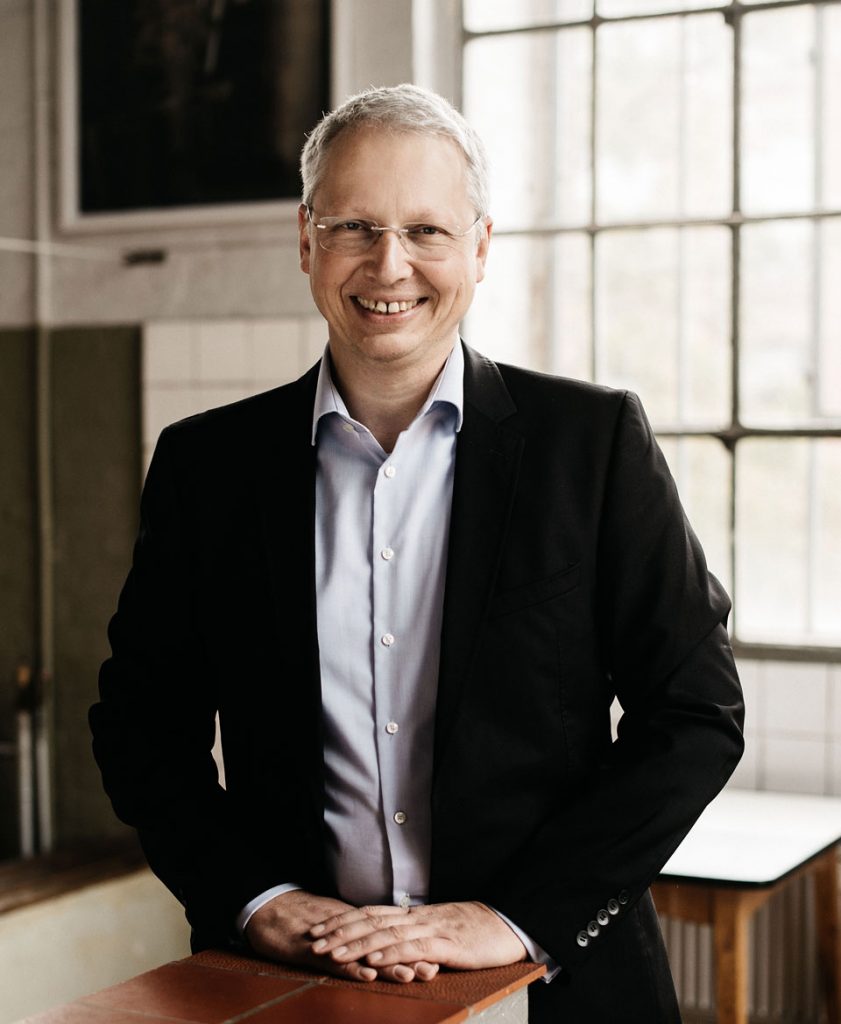 Futurologist Michael Carl
"Digitisation starts where effects are measurable."
However, it is still only a preparatory step leading to the supreme discipline of digitisation:
the adaptivity of products. Which company would want to sell a customer an off-the-peg product if it already knew the customer's precise present-day needs and was already able to describe his probable future needs? Or to put it in even stronger terms: which company would seriously assume it would still be competitive selling average products when its competitor is able to address the ­customers' future requirements in a precise manner?

This change towards a predictive enterprise will become the real challenge for companies from almost any industry during the course of the digital transformation. Making product development flexible in a way that the products and services cater to the forecasted requirements of mass-individualised customers. A development we will eventually be able to observe in every industry throughout the 2020s. The food producer learning to adapt his products to the genetic code of individual people. The pharmaceutical manufacturer whose products are able to adapt their effect to the changing health condition of individual patients. The machine manufacturer whose products are not only highly ­customised but also able to measure the level of attention of the skilled workers operating them. In the coming years, standards will see a shift in this regard. The more customers see that individual providers are able to identify and take account of their requirements, the more likely will they expect the same from the next provider. Initially, only from the competitor, but then also in other sectors of business and industry. As a result, communication with customers moves to the beginning of the product development process. The ­traditional sequence of development – production – marketing – sales – after sales is reversed.
Therefore, you should not only expect the launch of faster smartphones, which is likely to happen. The really ­profound change will take place in terms of communication. People will treat each other differently. They will expect that their counterparts – whether fellow humans, colleagues or companies – treat them differently. A practical ­example: already today, a free-of-charge app uses speech analysis to provide me with an evaluation of the current emotional state of my counterpart. ­Using the app without my partner's knowledge to find out how big this year's Valentine's Day bouquet will have to be is considered inappropriate and offensive according to conventional standards. Done on a large scale, it would lead to a surveillance state. ­However, our analyses draw a ­different ­picture: as soon as the emotional analysis provided by artificial ­intelligence is ­regularly found to be better than that of humans, people will learn to trust the technology. They will demand the use of such technologies so that their needs and requirements can be identified as closely as possible. From this perspective, artificial intelligence makes our communication even more human.
A short interjection addressed to today's and tomorrow's data security officers:
in the coming decade, data protection will refer to something completely ­different from what it is today. The ­recently implemented European standard will probably be the last conventional form of data protection. In the future, data protection will not prevent data and data exchange but will, in the first place, enable the targeted release even of largest amounts of data. As a result, data protection will finally become a transparency requirement. Only those able to explain their counterparts how they plan to capture the data of their potential customers will be able to create trustful communication. Moreover, only those able to demonstrate they can create tangible added value for the ­individual customer based on the data provided will be granted access to the future users' data. With access being reversible and restricted in terms of space and time.
During every presentation and workshop I gave in recent weeks, people kept asking me about China, referring to the ­Citizen Score and the state's attempt to monitor citizens' good conduct in a comprehensive and automated manner. The most frequent question I have to answer is: isn't that something that should be absolutely prevented? Doubtless an important question, but not one for futurology. The questions futurologists ask themselves are rather: what will be the next-but-one step this technology enables? With our world becoming so much more intelligent in the coming 10 years and this kind of intelligence leaving the laboratories and development centres, taking effect in everyday life in society, what will be the impact on people's communication? What will be the effects on customer dialogue, on business models and product developments, on qualification, organisation and personal development? What will drive us forward when that happens?
People hasty to make a moral judgement, saying this must be prevented, disable themselves from taking a differentiated approach to the opportunities offered by a technology. Ultimately, we would rob ourselves of the opportunity to have a share in shaping our own future. We should allow ourselves to have more vision in order to shape our future in an active and confident way.