Where company history is kept alive
TEXT Lukas Schult IMAGES Tina Trumpp
Countless rolls of film, numerous filigree machine models made of wood, old canteen crockery and heaps of folders containing historical photos and documents – 125 years of HELLER also means plenty of work and lots of blood, sweat and tears behind the scenes in order to keep the company's long and successful history alive. It requires a trained eye and a great deal of expertise about the rich history of the machine tool manufacturer from Nürtingen.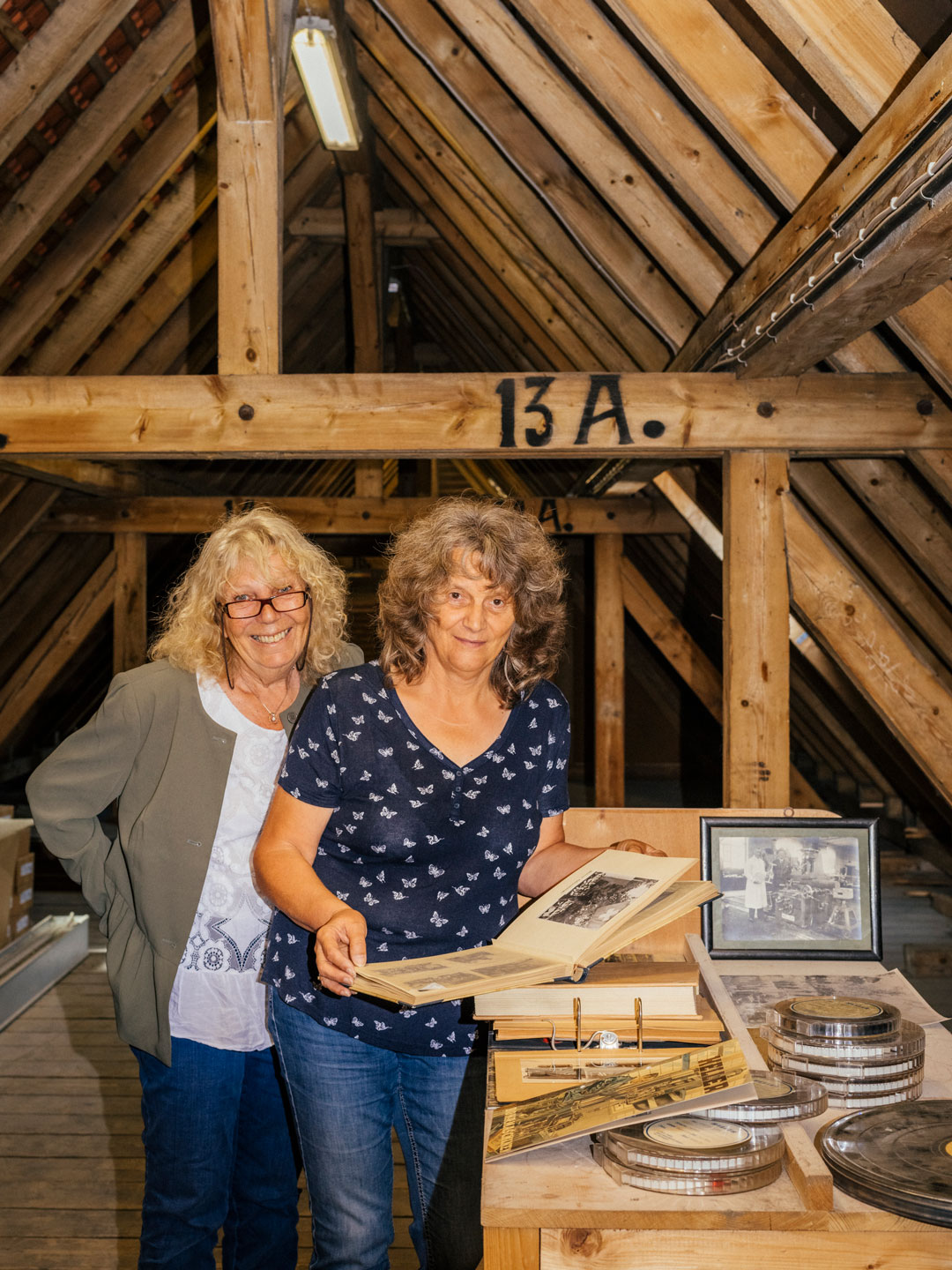 Ellen Euchner (rechts im Bild). (pictured left) embodies all that. The 64-year-old has been employed with the company for almost 50 years. She started out as a photo lab technician and then worked in office administration, where she was responsible for the interoffice mail. Besides that, she has given a lot of passion taking a leading role in looking after the company archive since 1995. She is responsible for several thousand documents and objects from over a century of company history. For the special exhibition at Nürtingen Municipal Museum titled 'Apprenticeship at HELLER', running until 13 October this year, Ellen Euchner worked in close cooperation with the museum's director Angela Wagner-Gnan The director of the Municipal Museum is a renowned expert as far as the history of industry, especially the machine building industry in Germany's Württemberg region, is concerned. "Generally speaking, the tool making and engineering industry generated a strong impetus for industrialisation in the Württemberg region and throughout the whole of Germany," explains the graduate folklorist. The museum's director describes HELLER's secret to success as follows: "In retrospect, the company's success principle is based on two components. Firstly, innovative engineering and secondly, strong orientation towards sales and marketing." Already company founder and technical genius Hermann Heller brought commercial expertise to the company when he made his brother Ernst join the enterprise in 1900. This dualism continued throughout the following generations of entrepreneurs at the helm of the company. "Berndt was the interior minister and I the foreign minister," Hubert Heller once said, referring to the mixture of various skills and perspectives in the management of the company that made it successful.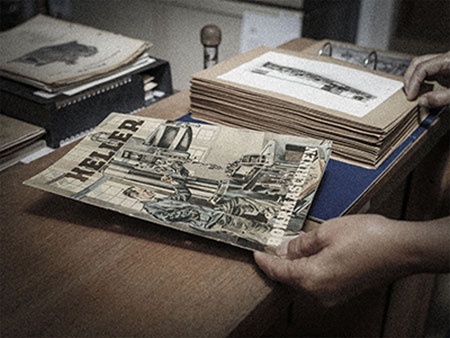 The archive in the mind
Documenting and preserving all this for coming generations takes passion, expertise and enthusiasm for HELLER's history. Thank goodness, there is Ellen Euchner, whom you could call the heart and soul of HELLER in ­Nürtingen. Euchner, who started her career in 1970, initially training to become a lab technician when HELLER still operated its own photo lab, has remained loyal to the company ever since. "I grew up with Heller. My father worked here all his life, so did my godfather and other members of the family." It seems her future path had been predetermined. When you climb the stairs to the attic with her, where the comprehensive archive is located, you learn many interesting facts from 125 years of company history. Ellen Euchner has a little story to tell about everything and everyone. "What I am really glad about is that the archive has always existed. We had to move a number of times, but there has never been any thought of closing the archive," says Euchner. In principle, everything is archived – from construction plans and product brochures from all decades through to old canteen crockery or historical medical objects from the company's medical station. However, Ellen Euchner's greatest passion is and remains photography, as anyone talking to her will quickly notice. "Countless notebooks accurately document where to find which photos and who or what is on them. Basically, they are the 'computer' of the archive," she says.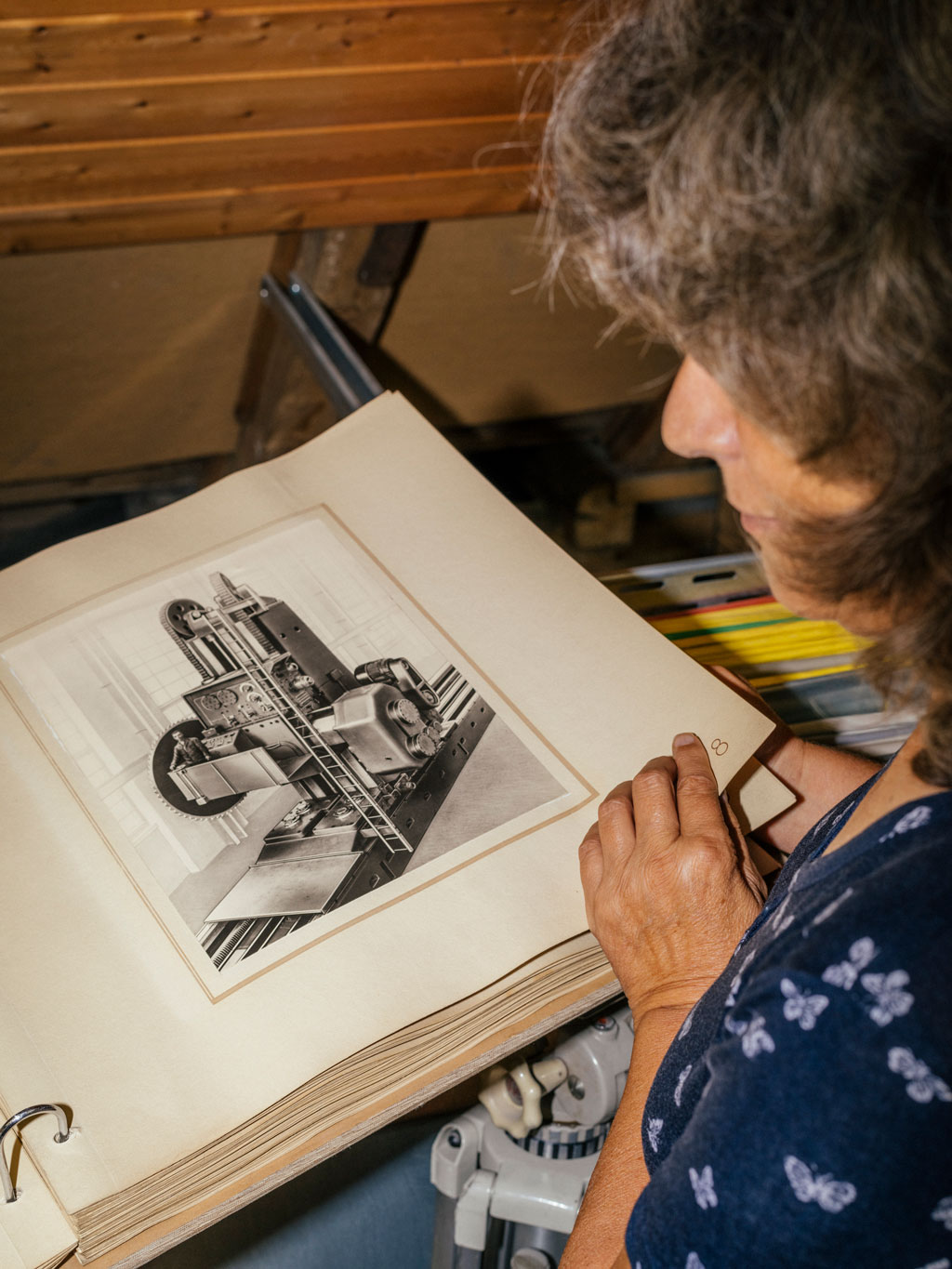 Bittersweet retirementAs a person who has been entwined with the history of the company for such a long time, she knows where to find what she is looking for ­without a tedious search. This knowledge was also very helpful to Angela ­Wagner-Gnan and her team at the Nürtingen Municipal Museum. The curator, who has been the director of the museum since 1987, found the perfect collaborator in Ellen Euchner. "Whenever we needed photos or other objects during the conception phase, I could rely on Mrs Euchner," Wagner-Gnan says, stressing their good cooperation. However, for one of them, the exhibition will be the final major project for now. After more than half a decade working at HELLER, Ellen Euchner will be retiring in December. To be involved in the anniversary exhibition was important to her: "The anniversary with the exhibition is a beautiful way to end my professional career at Heller. The anniversary year 2019 was almost my best year at the company," Euchner says smiling, but stresses that leaving the company is bittersweet for her. No doubt, she will be missed; the 'walking archive' will be missed. Meanwhile, work on a future-proof solution is in progress. After all, there will be future success stories that will need to be documented.