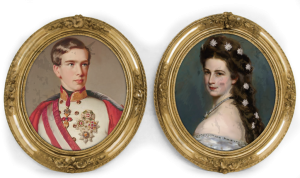 It is the stuff that fairy tales are made of:
the emperor falls in love with a young princess and takes her into his castle. Authors of light fiction glorified
Franz Joseph I. of Austria and his wife Sissi
as the dream couple of the Austrian monarchy.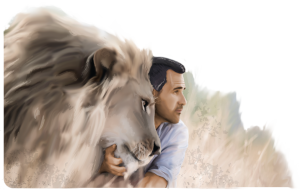 Kevin Richardson is
"The Lion Whisperer":
The South African who became known through the TV series of the same name is a zoologist, animal rights activist and runs the 'Kingdom of the White Lion' park in South Africa's Gauteng Province. Committed to the protection of the animals for many years, he developed an exceptional relationship with the big cats and has been accepted into several clans of lions.
The wandering albatross flies thousands of kilometres across the Antarctic Ocean – mostly alone. However, every two years, the albatrosses meet with their partners on a Subantarctic island where the female lays an egg that the two birds hatch together. Despite or because of the long separation phase, the albatrosses' relationship lasts a lifetime, which can span 50–60 years!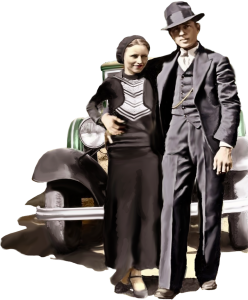 Bonnie & Clyde:
The couple's criminal career inspired authors from a range of genres to write more less free interpretations of their story. The romanticised image of the vagabonding and wanted gangster couple has occasioned the proverbial expression 'like Bonnie and Clyde', conveying the idea of inseparability in the face of adversity, love and solidarity until death and the notion of
'the two of us against the world'.
According to statistics from 2012,
72 % of Germans believe in love that lasts a lifetime.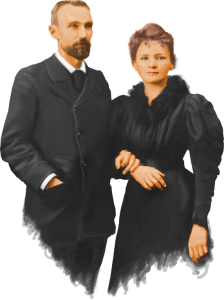 The married scientists:
despite adverse circumstances,
Pierre & Marie Curie
carried out groundbreaking research in the 19th century. The discovery of radioactivity and various radioactive elements made them pioneers of nuclear research.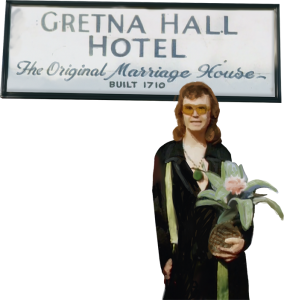 Plant lover Uli Hoppe, who enjoyed a moment of fame in the 1970s as RammaDamma, the 'Singer from Another Planet', married a pineapple plant in the famous Scottish wedding destination Gretna Green in 1975. The locals were so thrilled that they filled every pew at the ceremony that was even attended by representatives of press and television networks from London. However, the honeymoon the couple had planned to spend at Loch Ness had to be cancelled as the BBC flew Hoppe to London to appear in a TV show.
The scientists Lois Verbrugge and James House found out that
happily married
couples have an approx.
35 % lower risk of disease than
unhappily
married couples.
The oldest supranational and intergovernmental alliances are the UNESCO, the UN, the International Monetary Fund (IMF) and the World Bank – all founded in 1945.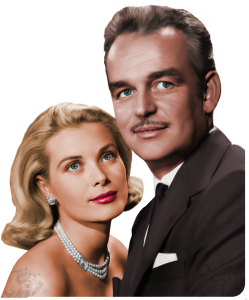 Grace Kelly & Rainier III. of Monaco:
The Hollywood star brought
a new era of glamour and advancement to the mini-state on the Riviera, turning it
into a magnet for tourists, investors and VIPs from all over the world.